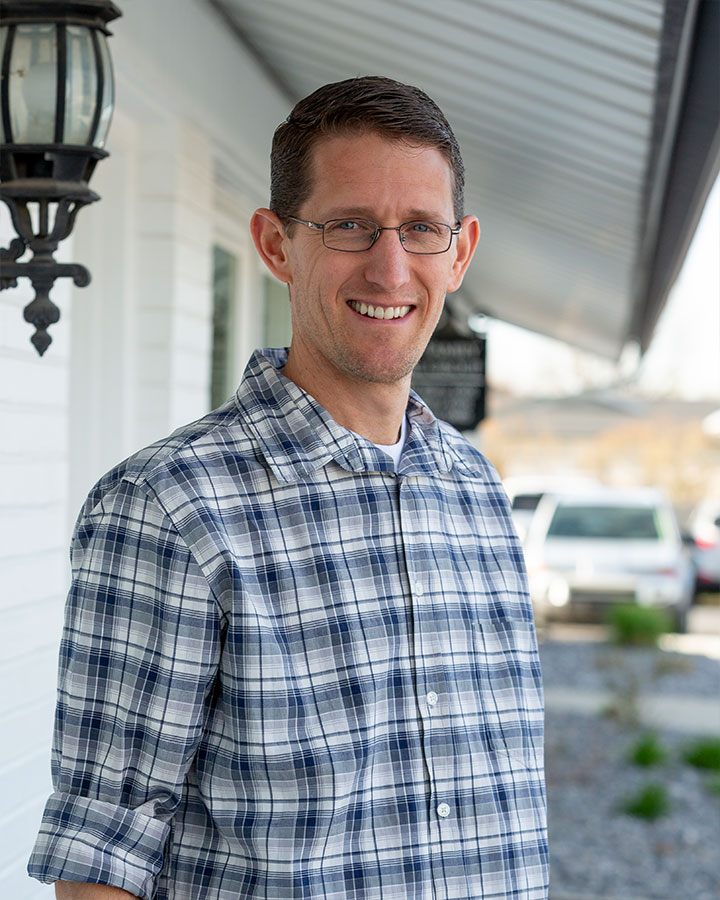 David J. Barry, DMD
Elementary School:
Valley View Elementary
Westridge Elementary
Junior High School:
Dixon Middle School
High School:
Provo High School
College:
Rick's College
Brigham Young University
Dental School:
Oregon Health Sciences University
Graduated with Honors 2001-2005
Dental Residency:
Advanced Education in General Dentistry in Oklahoma City, OK, 2005-2006
Implant and Comprehensive Dentistry Residency
Bio:
Dr. Dave has been married to Emilee since 1998, and they have 6 children. He graduated in 2005 from the Dental School at the Oregon Health Sciences University in Portland, Oregon. After completing dental school, he attended a dental residency in Advanced Dentistry in Oklahoma City, Oklahoma, where he learned how to place dental implants among multiple other advanced dental procedures. He finished this residency in the summer of 2006 and came directly to Orem to work at Barry Family Dental with his father and now his brother. His passion in dentistry has always been people and treating them right. He loves working with his patients to help them achieve their goals for their mouth and doing so at their own pace. He finds great enjoyment in meeting people's expectations, whatever they may be, and developing good relationships with his patients that allow for mutual discovery of the best way to treat their particular situation.
Dr. Dave's interests lie in reading (self-help/inspirational and fantasy), long-distance running, fixing up the house, and chasing kids around at soccer, baseball, and basketball games. He is actively involved in his church and loves his family very much. He finds a tremendous amount of joy in service, learning, and relationship development. He is a co-founder of the Smile Foundation, a not for profit, service-for-dentistry program at our office.
He looks forward to getting to know you and your family and serving your dental needs however you see fit.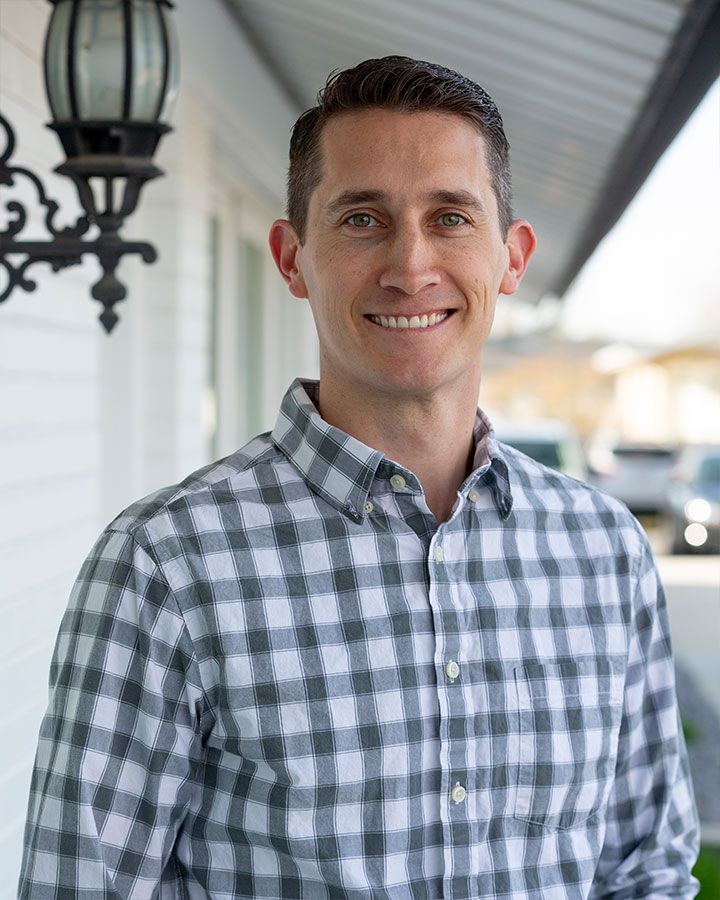 Mark T. Barry, DDS
Elementary School:
Valley View Elementary
Westridge Elementary
Junior High School:
Dixon Middle School
High School:
Provo High School
College:
Utah Valley State College
Ricks College
Brigham Young University
Dental School:
State University of New York at Buffalo
Bio:
Mark was born in Falls Church, Virginia, while Dr. Barry was attending dental school. He was three when his family moved back to Utah County, where he attended school, graduating from Provo High in 1996. He attended UVSC for his freshman year, and then from the summer of 1997 to the summer of 1999, served in the Texas, Houston mission for the LDS church. After returning from his mission, he attended Ricks College in Rexburg, ID, for a year and then moved back to Provo to complete his undergraduate studies at BYU. He graduated in 2004 with a degree in zoology. While at BYU, Mark had the opportunity to be on the track team, competing in the pole vault and high jump. From 2004 to 2006, while applying for dental school, Mark worked for a construction company, was a teaching assistant at UVSC, and also took some additional courses.
Mark attended the State University of New York at Buffalo School of Dental Medicine, 2006-2010, where he graduated Magna Cum Laude and was a member of the National Dental Honor Society, Omicron Kappa Upsilon.
Mark and Katie met at BYU and were married in November 2002. They have four children: Ashlyn, age 7; Claire, age 5; Johnathan, age 3; and James, age 1. Ashlyn will be starting second grade and loves to read. Claire is excited to start kindergarten to learn new things like her big sister. Mom and Dad are busy trying to keep up with the two younger boys, who are full of excitement and energy. They also enjoy water skiing, riding bikes, going on walks, and having family movie nights. Mark enjoys singing, playing the piano, playing basketball, fishing, and spending time with the kids.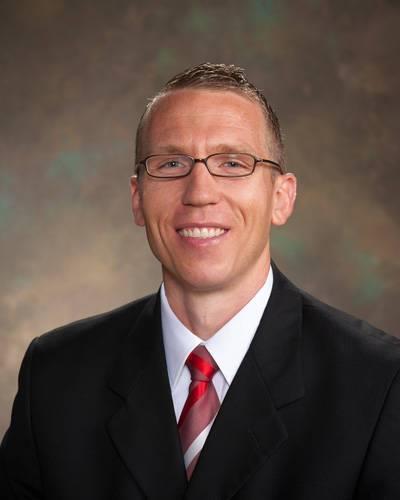 Andrew (Drew) N. Bitter, DDS
Elementary School:
South Elementary School (Northern California)
Junior High School:
Earl E. Williams Middle School (Northern California)
High School:
Lone Peak High School
College:
University of Utah (Magna Cum Laude)
Dental School:
State University of New York at Buffalo (Cum Laude)
Bio:
Dr. Drew earned his Doctor of Dental Surgery degree from the State University of New York at Buffalo School of Dental Medicine. After graduation he spent a year training in an advanced education residency program. Following his residency, he spent four years in a large group medical and dental practice in Wisconsin where he was appointed as the department chairman. Dr. Drew has also owned a successful private practice in Idaho for four additional years.
Dr. Drew loves to see patients overcome their dental anxiety, along with the happiness and confidence that a beautiful, healthy smile can deliver. Dr. Drew believes life is too short to spend it doing anything other than those things you truly love. This philosophy, as well as his love of people and dentistry, is evident in the way he delivers care.
Dr. Drew is married to the love of his life, Dr. Rebecca (Becky) Bitter, who is a part-time practicing pharmacist. They have been married since 2002 and have three beautiful daughters. When he is not in the office, you will find him involved in whatever catches his daughters' interest. He has been spotted at cheer camp, on the soccer field and in the classroom. Their family is active in their faith, love learning new things and love spending time outside in nature. Dr. Drew spent several years away from his parents and siblings to earn his degree and advanced training, and he is excited to be back close to family in Utah. Dr. Drew's hobbies include reading, cycling, fishing, hunting, "the garage" and pretty much everything outdoors.

Meet Our Team
Welcome to Barry Family Dental! We are so excited to meet you when you come visit our dentists in Orem, Utah. We are a friendly, positive team who strives to exceed our patients' expectations. If you are more comfortable with the Spanish language, we would be happy to accommodate you at our office.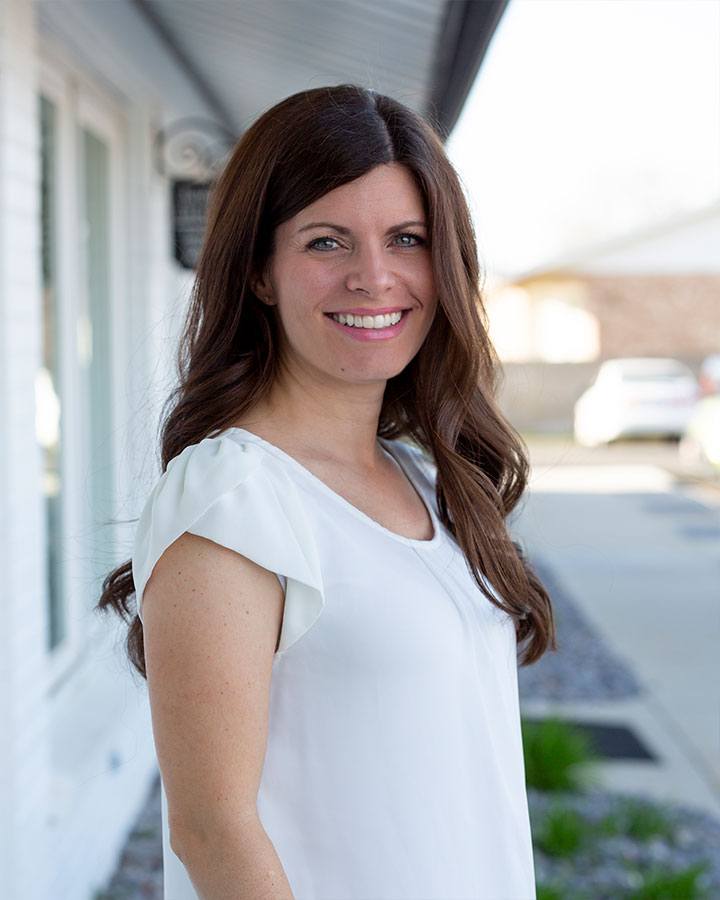 Amy — Business Manager
Amy is the business manager for Barry Family Dental. She has worked in our office since 2000 and has enjoyed building relationships with our patients. Amy was born and raised in Provo. She has five sons. Amy married her husband, Michael, in April of 2005. She loves to spend time with her family, play the piano, and watch good movies.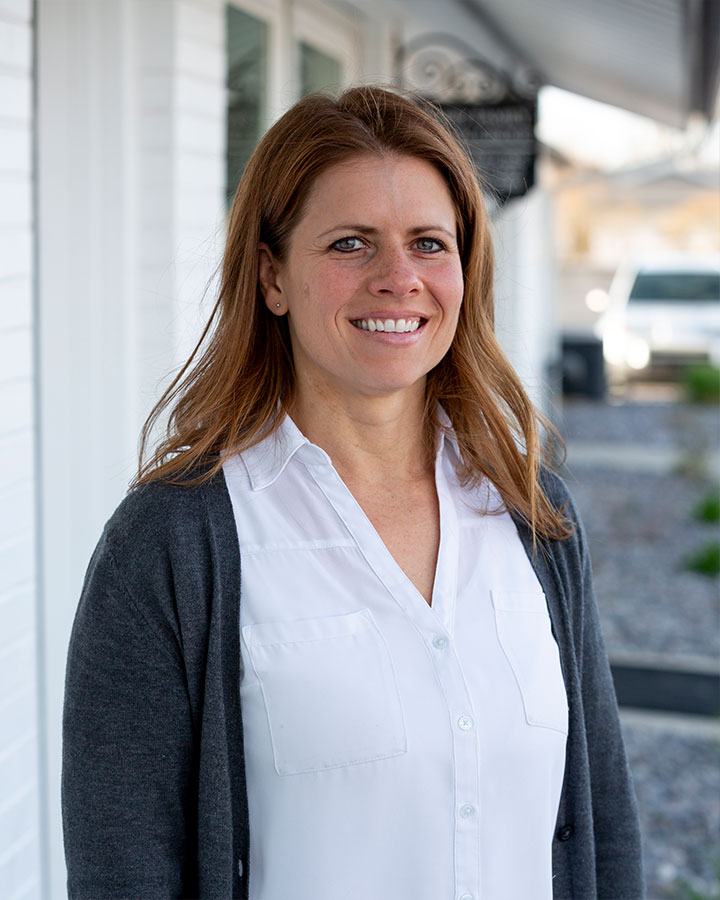 Penny — Front Office Manager
Penny is our front office manager. She started working at our office in November 2008, and has been a patient here since 2003. She loves working with our team and our patients. She has two beautiful children that make life busy and so much fun! She enjoys spending time with her family, playing tennis, camping, crafts, making treats, watching movies, and taking care of her family.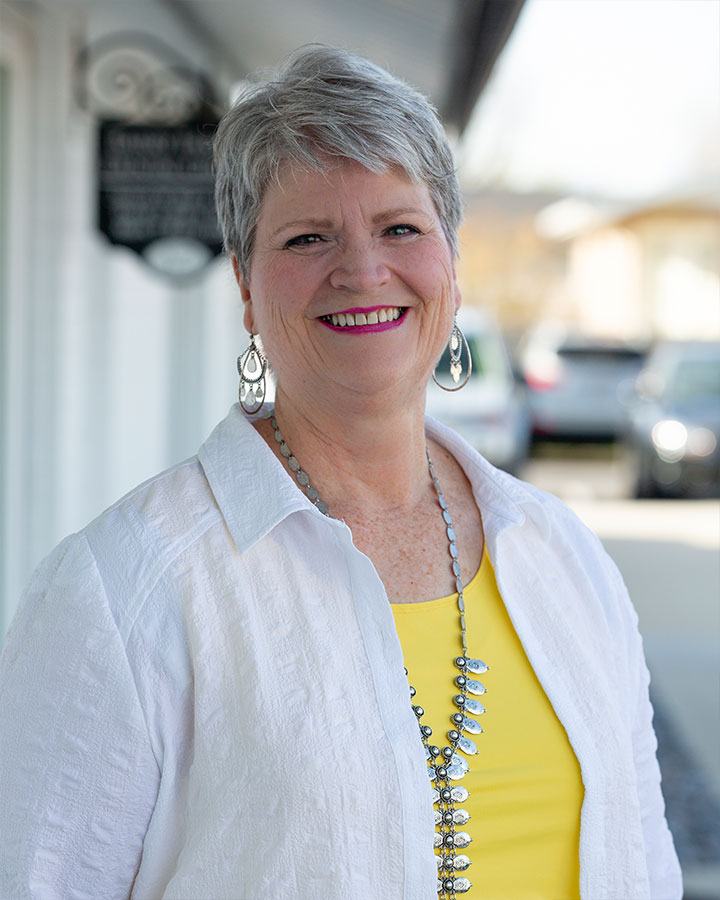 Rosalie — Hygienist
Rosalie first started practicing dental hygiene in 1979, and has been with our practice since 1988. She enjoys the profession now more than ever. She enjoys practicing massage therapy part-time and working on her home. Rosalie grew up in California and now resides in Orem, and if you see her down in St. George, odds are it's her twin sister and not her.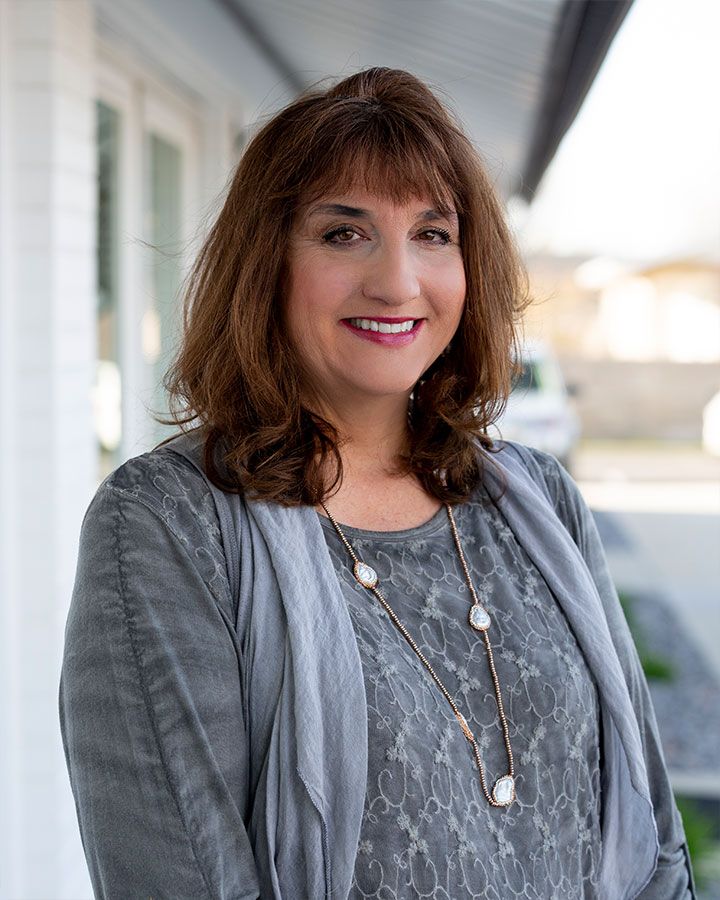 Loreen — Hygienist
Loreen has practiced dental hygiene since 1984, and she has worked for our practice since June of 1988. She has enjoyed working with so many wonderful team members and patients over the years. Loreen and her husband, Stan, have been married since August of 1984, and they have a daughter, Ashley, and a son, Michael. They enjoy family activities and like to travel. Loreen grew up in Redding, California, and most of her family lives in the state of California. She likes to visit there as much as possible. Her son, Michael, likes to visit Grandma and Grandpa in Montana and play on the ranch where Stan grew up.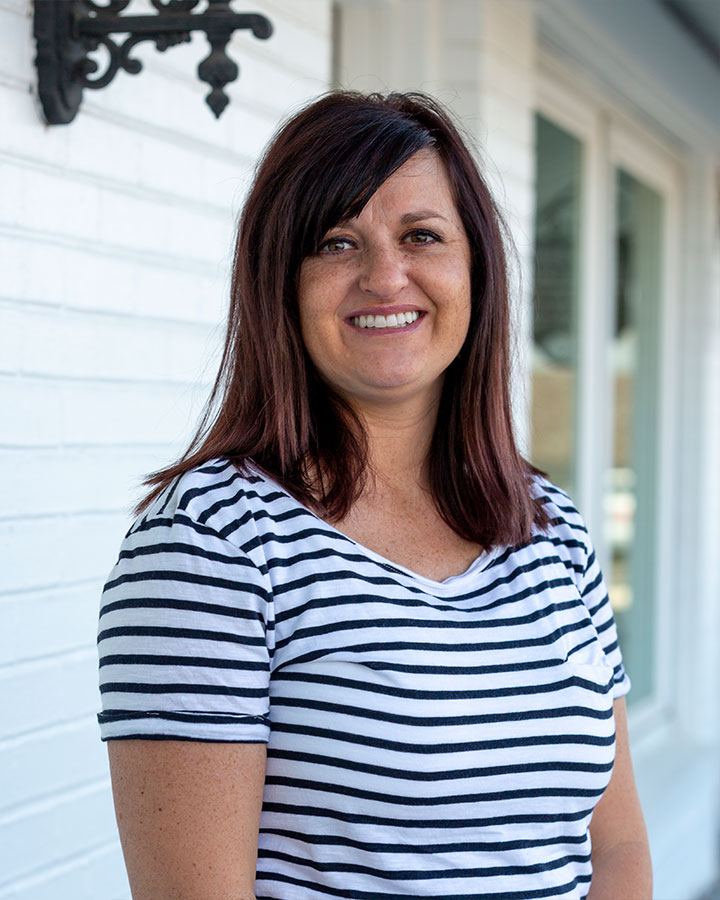 Stephanie F. — Hygienist
Stephanie worked for us as a dental assistant for 12 years prior to becoming a dental hygienist in 2012. She loves anything outdoors, including hunting, fly fishing, four wheeling, and boating. Most of all, she loves spending time with her family and spoiling her dog, Sage. She loves being the favorite auntie and spending time with her nieces and nephews.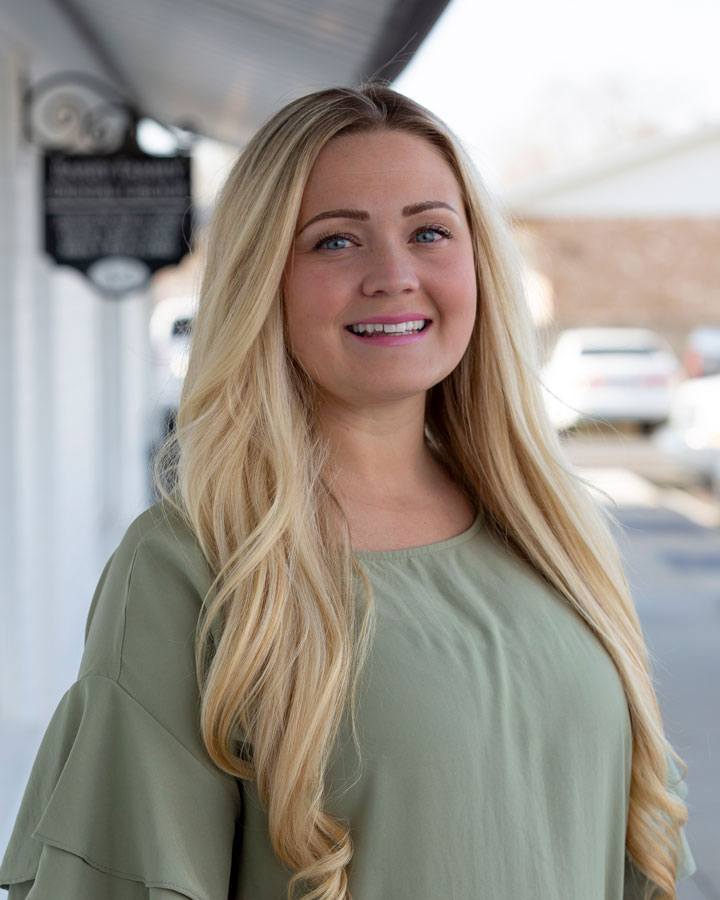 Alisha — Hygienist
Alisha has been working for us for over 3 months, but has been a hygienist for 5 1/2 years. She loves getting to know her patients and helping them improve their overall health. In her spare time she enjoys being in the outdoors, traveling and spending time with her 2 adorable daughters. Alisha also loves some good food!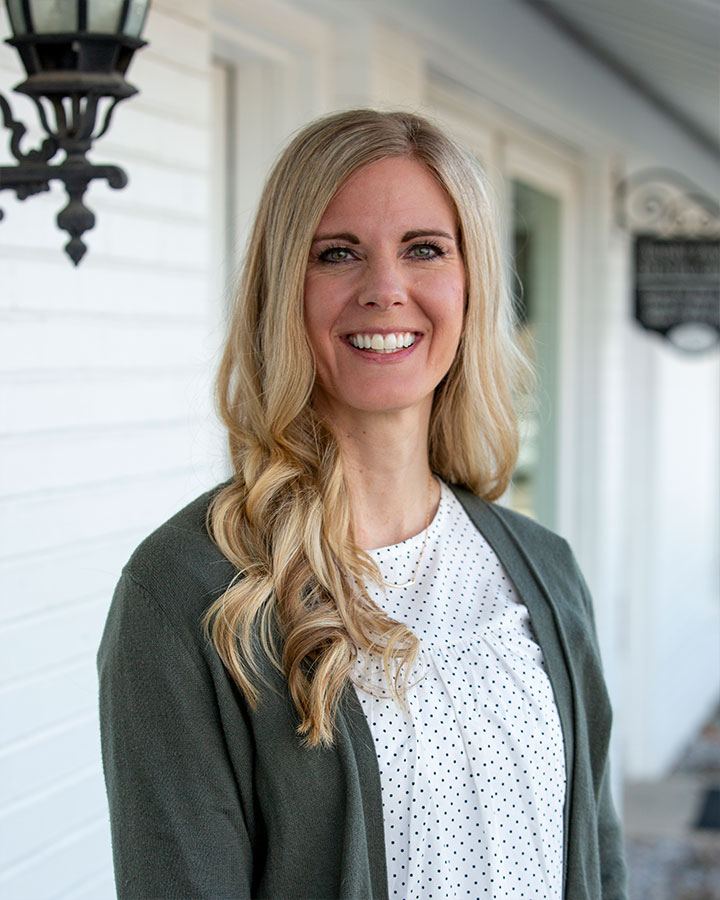 Caroline — Patient Treatment Coordinator/Insurance Coordinator
Caroline started working for our office in May 2013. She and her husband have 3 children. She loves running, photography, playing games, chocolate chips, following her kids' activities, and sunshine!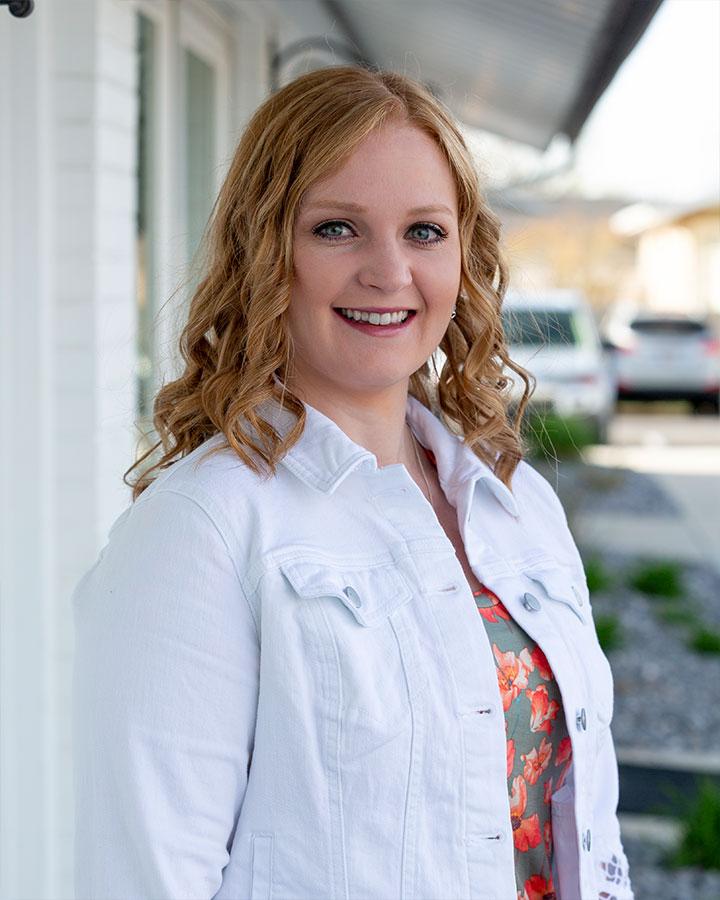 Katelyn — Patient Treatment Coordinator
Katelyn has been working in our office since 2017. She loves spending time with her 2 little boys eating candy and camping with her family. Katelyn loves working with the patients and helping them understand their treatment/cost.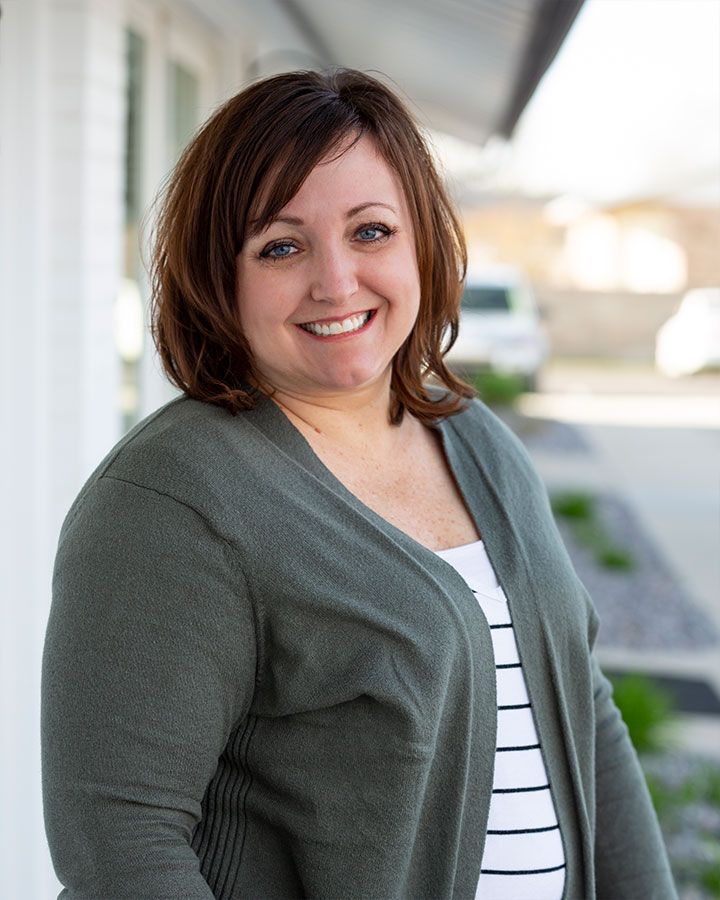 Alli — Front Office/Marketing
Alli started working for our office in August 2011. She loves spending time with her family of all boys. Alli loves to go camping, fishing, hunting, and play at the park with her boys. She also enjoys the family walks with the dogs. Alli loves working at Barry Family Dental and all the great people she meets every day.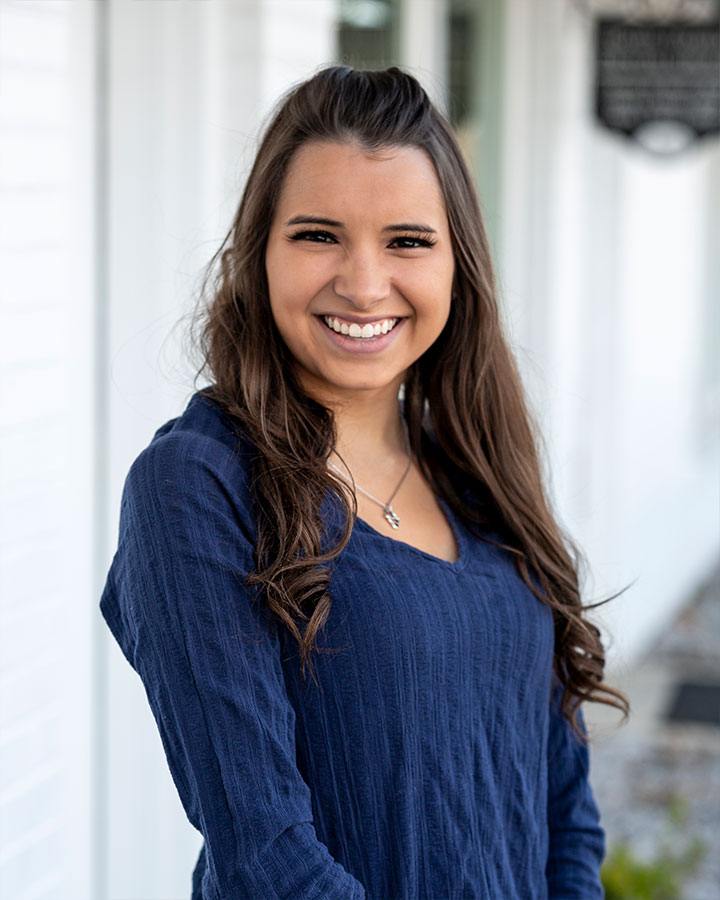 Mandy — Front Office
Mandy started working in our office in December of 2017. She loves working here because of the friendly environment and the people she meets everyday. Mandy loves taking road trips and spending time with her daughter. Mandy is looking forward to getting married in the fall.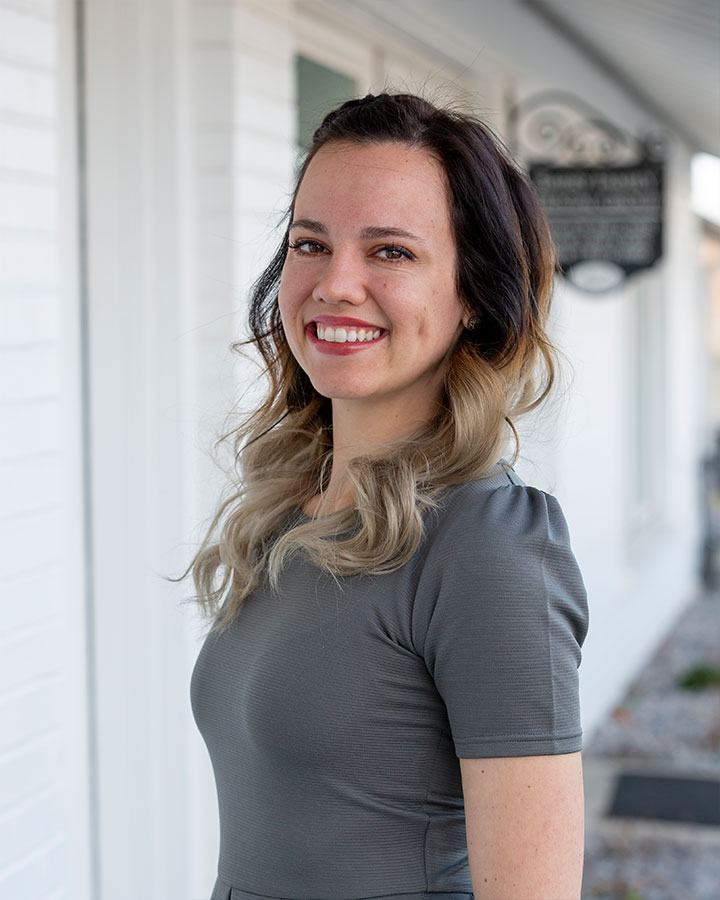 Misty — Clinical Coordinator/ Head Dental Assistant
Misty has worked for our office since July 2012. She loves working here because of the people she works with and the patients. Misty Misty has been married to her husband for 3 years and loves to go hiking and be outside with her 2 puppies.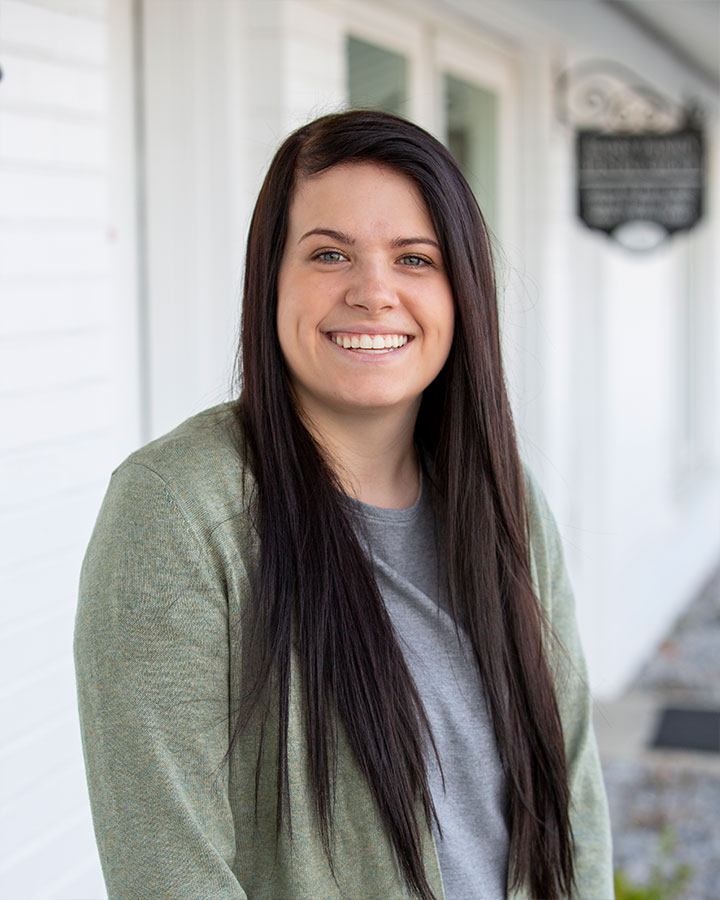 Alyssa — Dental Assistant
Alyssa has worked for us for 2 years she always has a smile on her face and she loves to make others laugh and smile. Alyssa loves her dog, hiking and Tacos!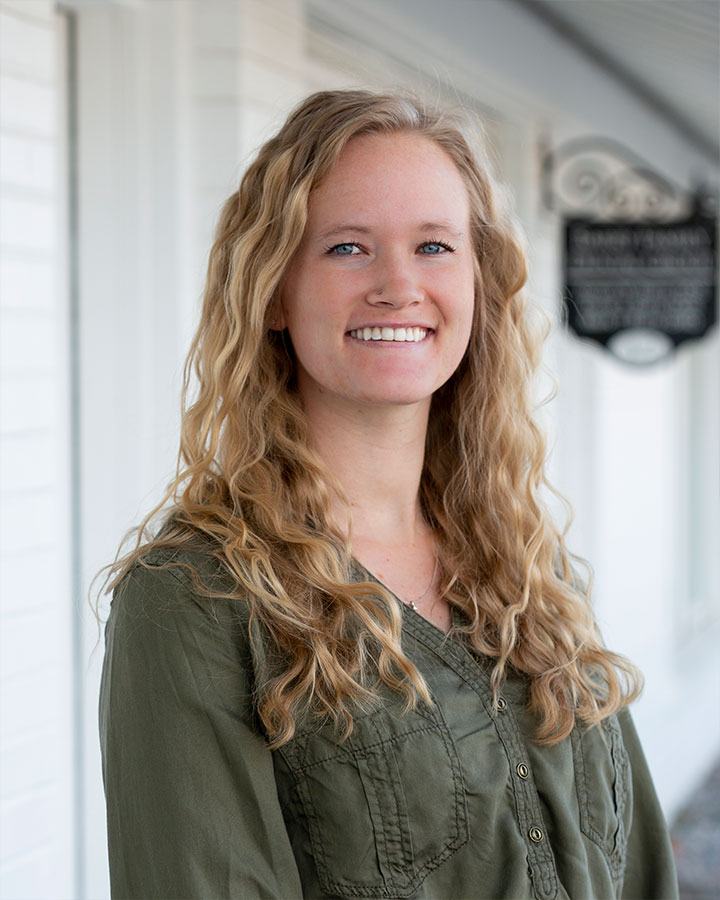 Sabrina — Dental Assistant
Sabrina loves serving our community and helping people in a way that they cannot help themselves. She has worked here for over 9 months. She loves to go backpacking, the season of fall and the Green Bay Packers.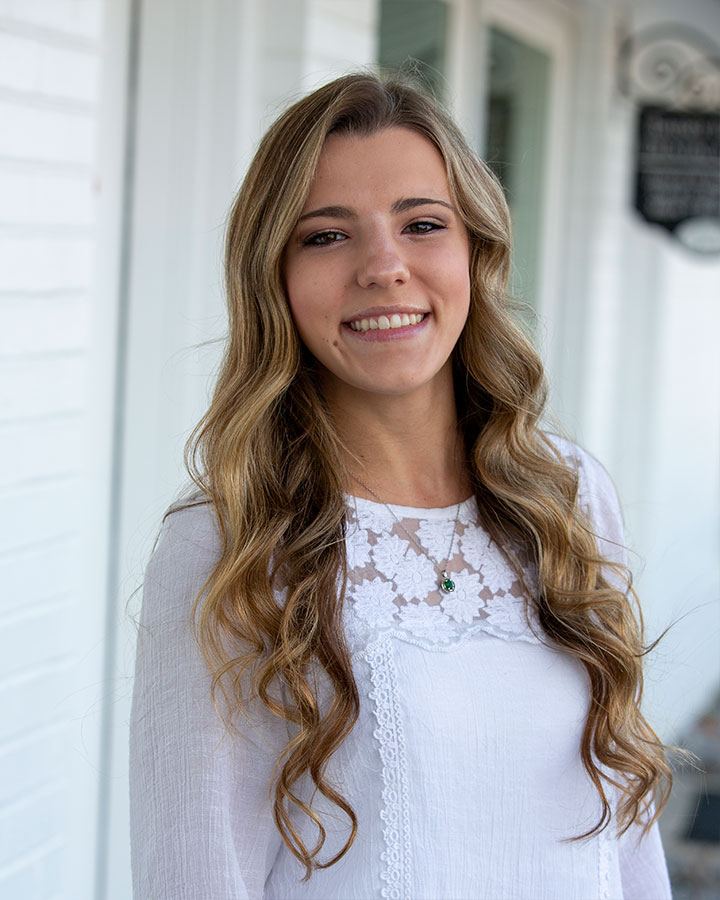 Nicole — Dental Assistant
Nicole has worked for us for 7 months. She loves eating at Texas Roadhouse and Tucanos. She loves playing pickleball, playing cards with her family, four wheeling and watching chick flicks. Nicole is excited to get married this fall.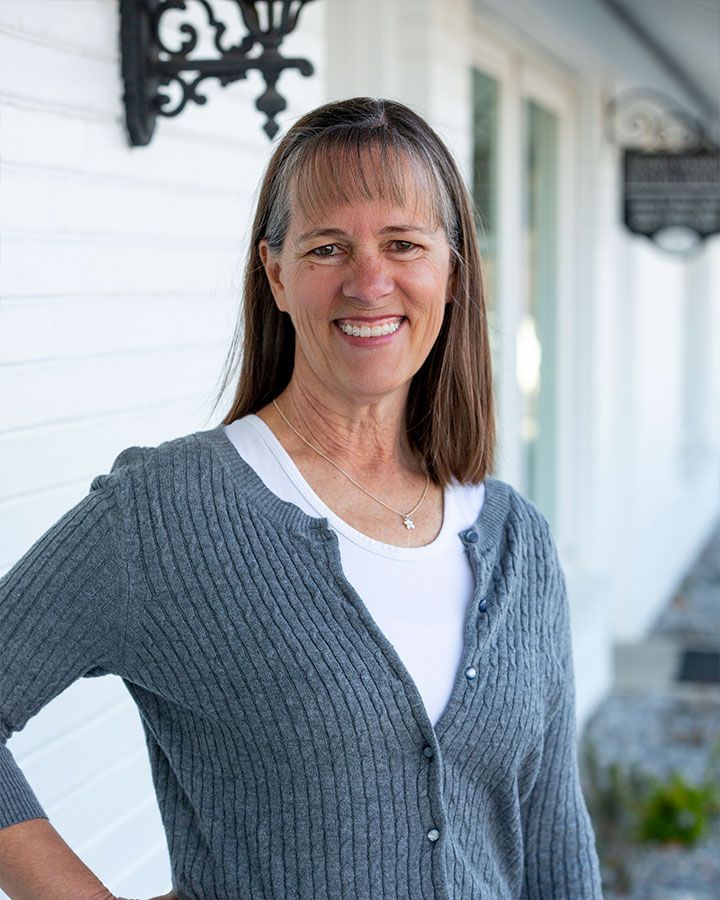 Judy — Hygiene Assistant
Judy enjoys hiking, camping, yard work, sewing, quilting, creating projects on Photoshop, church service, and cooking dinner for her family. Judy has been married for over 36 years and has 7 children, and she is also a grandmother! Judy has worked for our office since March 2014.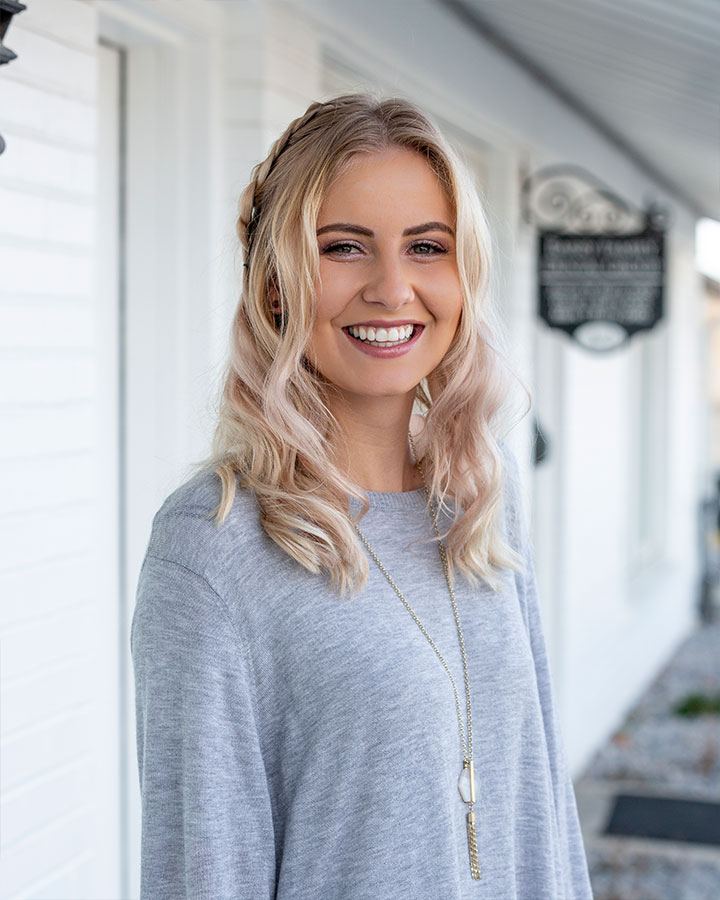 Sydnee — Dental Assistant
Sydness is the youngest at our office. She loves everyone she works with and the patients. She has worked here for over a year. Her favorite food is sushi. She loves the outdoors, hiking-fishing-and camping.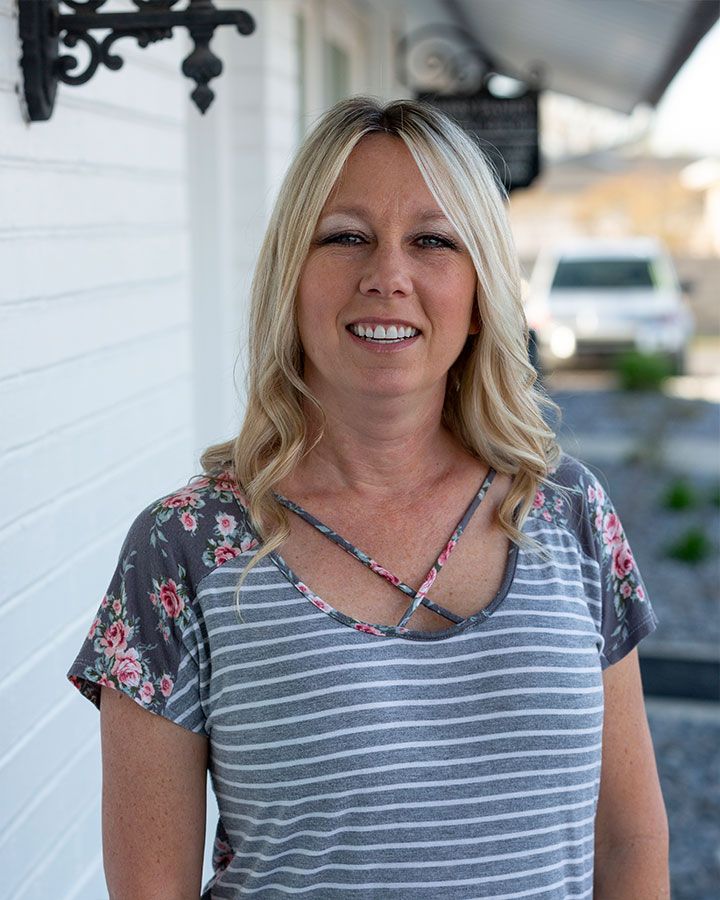 Lori — Hygiene Assistant
Lori has worked for Barry Family Dental since March 2008. She loves her job and serving the patients. Lori has four children, whom she loves and adores, and also a wonderful man in her life, whom she also loves and adores. Lori loves spending time with her family, camping, and anything outdoors. Lori loves life!